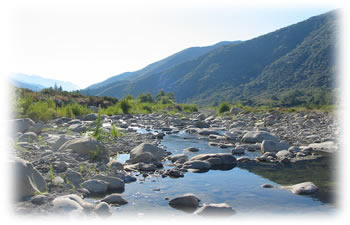 Mission statement
Enhance, protect and preserve water quality in Ventura County water bodies using proactive and innovative ideas for preservation of biodiversity, ecological viability and human health. Work as a countywide team with public agencies, private enterprise, the environmental community and the general public to locally implement Clean Water Act requirements, balancing the actions taken with social and economic constraints.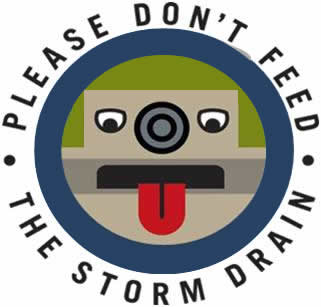 Click here to report a suspicious discharge or illegal dumping.
Who We Are
The Ventura Countywide Stormwater Quality Management Program includes the Cities of Camarillo, Fillmore, Moorpark, Ojai, Oxnard, Port Hueneme, Simi Valley, Santa Paula, Thousand Oaks, Ventura, the County of Ventura, and the Ventura County Watershed Protection District. These partners work together to improve stormwater quality, monitor the health of our watersheds and meet the compliance requirements of the Ventura Countywide National Pollutant Discharge Elimination System (NPDES) Municipal Separate Storm Sewer System (MS4) permit (Permit), adopted by the state under the Clean Water Act.
The first stormwater permit for Ventura County was adopted in 1994 and included all ten cities, the County, and the Watershed Protection District. On July 27, 2000 a second permit was adopted that included logical and incremental increases in the requirements. That five-year permit was on administrative extension until May 7, 2009, when Board Order 09-0057 was adopted. Shortly after adoption of that permit the Regional Board rescinded it to hold a new adoption hearing. On July 8, 2010 Order No. R4-2010-0108 was adopted with minor changes. The 2010 Permit had a new set of implementation deadlines associated with it and replaced the order adopted in 2009 in its entirety.
►[NEW] Upcoming September classes - learn how to transform your yard into an Ocean Friendly Garden.
►Information on Draft Hydromodification Control Plan.
►An electronic tool to assist land development project applicants in meeting the new LID requirements under the new Permit. Click here.
►Access to our water quality results and data visualization app.
For Information on the Ventura County Technical Guidance Manual for Stormwater Quality Control Measures. Click here.
ATTENTION: We are currently updating the look, feel and capability of our website. Please be patient while we continue this upgrade. Pages best viewed with Google Chrome or Mozilla Firefox.

Planning and Land Development / New Construction FAQs
Check out the Community for a Clean Watershed's new website
The Community for a Clean Watershed program was established by a coalition of stormwater quality management agencies in the cities and unincorporated areas of Ventura County that are working together to protect our watersheds by preventing stormwater pollution.
Check out the Ventura County Star's Interactive Guide on Stormwater
Stormy Weather, Dirty Water